12 Vitamins & Minerals
Supports Growth, Development & Immunity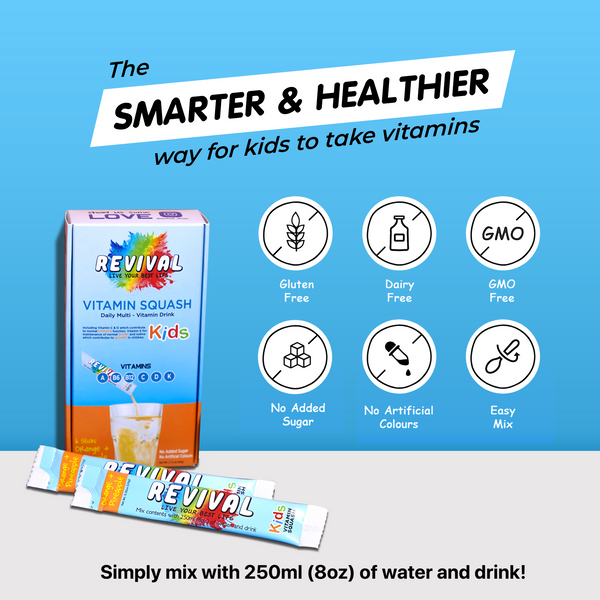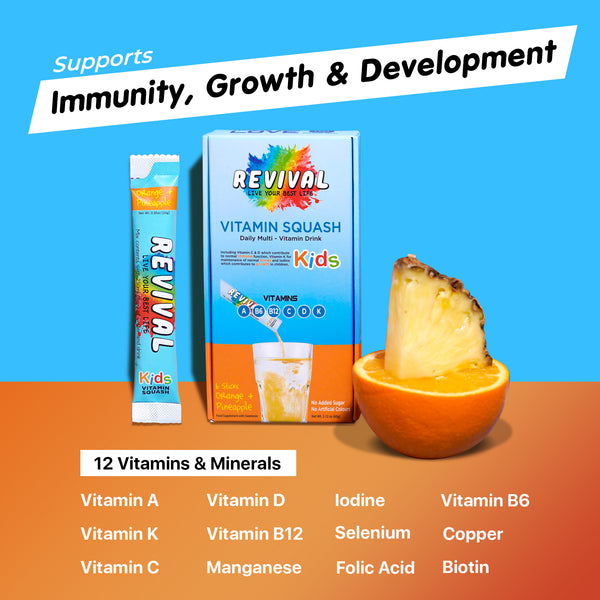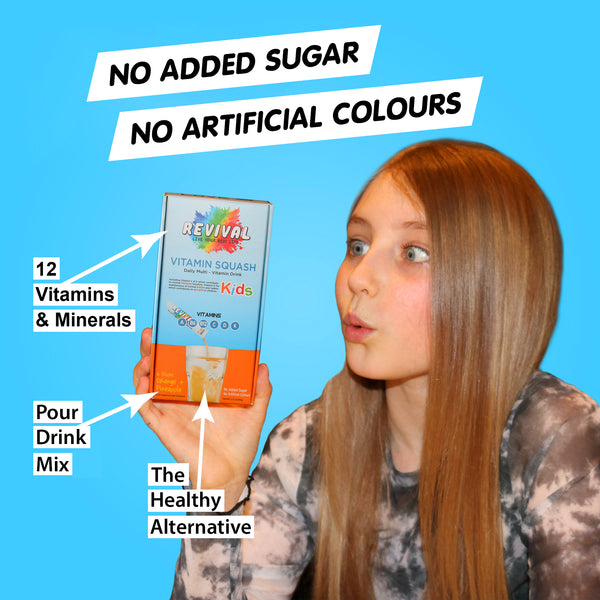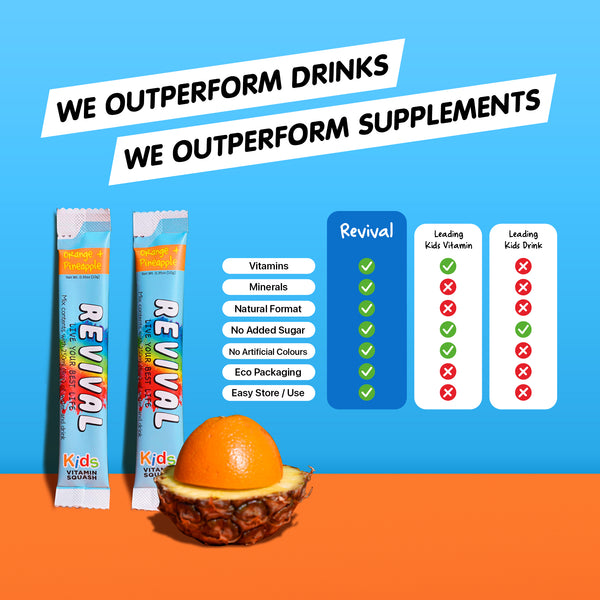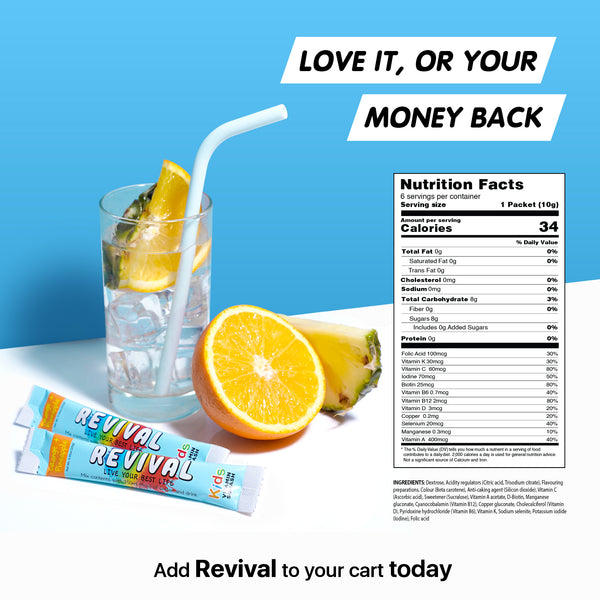 Based on 9,000+ reviews
FREE delivery on orders over £40

100%
Vegan

GMO
Free

Great
Taste

Fast
Acting

Clean
& Pure

Easy
Mix

100%
Vegan

GMO
Free

Great
Taste

Fast
Acting

Clean
& Pure

Easy
Mix
Introducing the worlds first daily vitamin squash drink for kids!
Our kids formula was designed to provide a healthy alternative to the unhealthy, artificial and sugary drinks that dominate the kids drink market. 
Revival Kids combines the taste and refreshment of a drink with the benefit of a multivitamins supplement.
Our formula contains a combination of 12 vitamins and minerals including vitamins A, B6, B12, C, D & K. Our ingredients have been specially selected to support normal immune function, vision and the development of bones in children.
Each stick also contains precise amounts of Biotin and Iodine which contribute to growth and the maintenance of hair and skin.
Our formula contains no added sugars or no artificial colours.
We are also proud to be free from gluten, wheat, dairy, gelatine and GMOs. 
A new era for for kids vitamins 
Simply pour the contents of the stick into a glass, mix with 250ml of cold water and drink!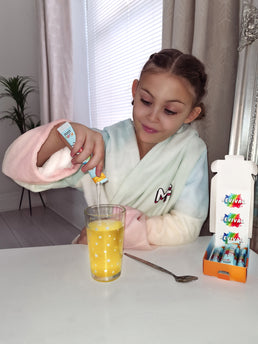 Big hit in our house!
The kids love the flavour - a convenient and stress free way to get them to take vitamins.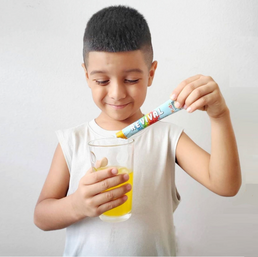 Best of both worlds
Delivers on its promise of replacing unhealthy drinks and also vitamins pills / tablets.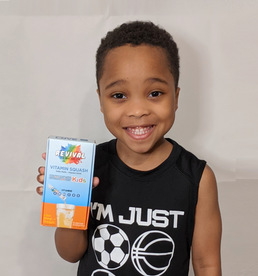 The solution...
My 5 year old is a fussy eater and I struggle to get vitamins into him. Revival is a total revelation - 10/10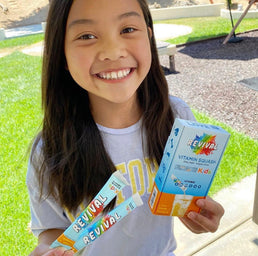 Great taste / easy mix
My daughter prefers the taste and enjoys the fun of mixing herself. perfect squash replacement!